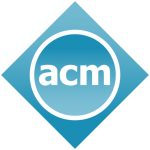 ACM brings together computing educators, researchers, and professionals to inspire dialogue, share resources, and address the field's challenges. As the world's largest computing society, ACM strengthens the profession's collective voice through strong leadership, promotion of the highest standards, and recognition of technical excellence. ACM supports the professional growth of its members by providing opportunities for life‐long learning, career development, and professional networking.
Founded at the dawn of the computer age, ACM's reach extends to every part of the globe, with more than half of its 100,000 members residing outside the U.S. Its growing membership has led to Councils in Europe, India, and China, fostering networking opportunities that strengthen ties within and across countries and technical communities. Their actions enhance ACM's ability to raise awareness of computing's important technical, educational, and social issues around the world.
The ACM Europe Council aims to increase the level and visibility of ACM activities across Europe. The Council is comprised of European computer scientists committed to fostering the visibility and relevance of ACM in Europe, and is focused on a wide range of European ACM activities, from high-quality ACM conferences in Europe, to expanding ACM chapters, to encouraging greater participation of Europeans in all dimensions of ACM.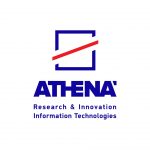 The advancement of excellence, innovation and competitiveness in the crucial sector of Information and Knowledge Technologies lies at the center of the Athena Research and Innovation Center value system. Through national and international R&D projects, technological ecosystem development initiatives, innovative application activities and knowledge transfer to the social and economic environment, Athena RC fulfils its mission to support the participation of Greece both in the "Europe 2020" strategy and the global movement towards smart and sustainable growth for all.
The National and Kapodistrian University of Athens,[a] usually referred to simply as the University of Athens (UoA)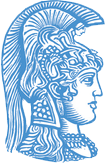 , is a public university in Athens, Greece. It has been in continuous operation since its establishment in 1837 and is the oldest higher education institution of the modern Greek state and the first contemporary university in the Eastern Mediterranean. Today it is one of the largest universities by enrolment in Europe, with 104,000 (2014) registered students.[1] In 2012 it was ranked in the positions 501–550 among the best universities in the world, according to the index of QS World University Rankings, as well as according to the evaluation of Academic Ranking of World Universities (ARWU).