Committee of European Chapter Leaders
The Committee of European Chapter Leaders (CECL) is a standing committee of the ACM Europe Council. It assists chapters in Europe, acting as a link between them and ACM. It is composed of volunteer chapter leaders and of members of the Europe Council. The CECL aims to:
Facilitate and help improve chapter operation
Communicate and share information between chapters
Increase the visibility of chapters and of ACM itself
Promote and reward best practices
Mentor less-experienced members
Expand the Distinguished Speakers Program (DSP) in Europe and make it more easily accessible
Increase the European participation in the ACM International Collegiate Programming Contest (ICPC)
Chapters
There are more than 90 ACM Professional and Student Chapters across Europe. Each of these chapters has a series of technical events that will provide both interesting technical content and career networking opportunities.
Go to Top
Show Virtual Chapters
---
Virtual Chapters
2 Active Chapters
SIGHPC Systems Professionals ACM Chapter
Charter Date:

Feb 21, 2017

Chair:

Jenett Tillotson

Phone:

8123252830

SIG: SIGHPC
SIGHPC Education ACM Chapter
Charter Date:

May 09, 2014

Chair:

Dr. Steven I Gordon

Phone:

614-261-1805

SIG: SIGHPC
People of ACM Interview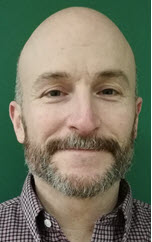 Brett Becker is an Assistant Professor in the School of Computer Science at University College Dublin. He is an Associate Program Chair of the 2020 SIGCSE Technical Symposium on Computer Science Education and will serve as its International Liaison. He is also Chair of the Steering Committee for SIGCSE's new conference, CompEd. Becker is an Associate Editor of ACM Transactions on Computing Education. He is Chair of the Ireland ACM SIGCSE Chapter.