Informatics for All
The ACM Europe Council, Informatics Europe and the Council of European Professional Informatics Societies (CEPIS) have launched an initiative whose main purpose is to give due recognition to Informatics as an essential foundational discipline for education in the twenty-first century.
Visit the Informatics for All website.
Informatics for All Members Emphasize Need for Informatics Education at Digital Education Action Plan Closing Event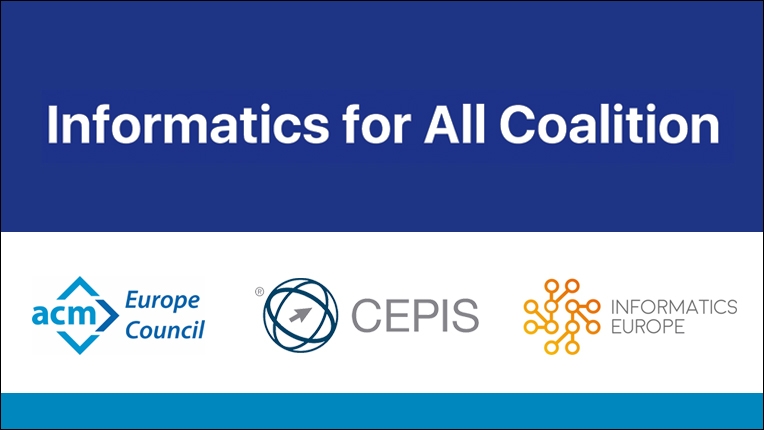 The Informatics for All coalition recently released their Informatics Reference Framework for School. The new report advances informatics as a fundamental discipline for the 21st century, while also indicating how informatics may become a driver for renewal and innovation of other disciplines. The Framework is designed to help schools develop their informatics curricula and includes a set of core topic areas with their associated practices that all students are expected to be competent in by the end of their upper secondary education (age 18 years). Read the news release.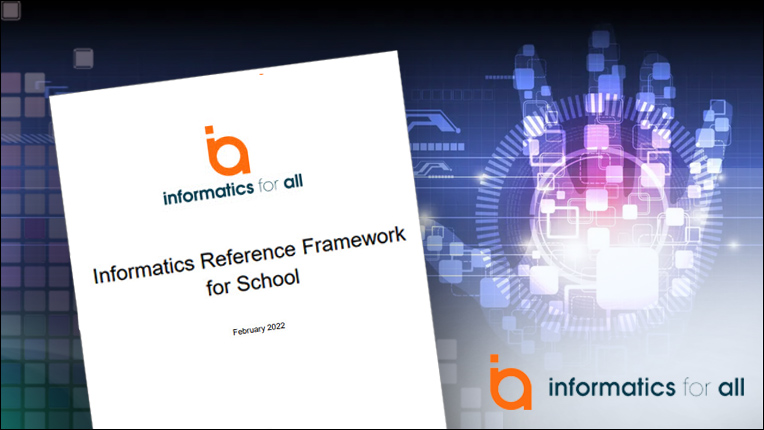 Informatics for All Committee Members
Chair
Michael Caspersen, Aarhus University, Denmark
Members from ACM Europe Council
Judith Gal-Ezer, Open University of Israel
Andrew McGettrick, University of Strathclyde, UK
Members from Informatics Europe
Enrico Nardelli, University of Rome Tor Vergata, Italy
Members from CEPIS
Gerald Futschek, CEPIS Representative
Ulrik Lorck, CEPIS Representative
Austeja Trinkunaite, CEPIS HQ Liaison
ACM HQ Liaison