ACM-W Europe Newsletter
December 2016
The ACM and HiPEAC Communities: Increasing Diversity and Getting Better Results—HiPEAC2017 Stockholm, Sweden, 23-25 January 2017
ACM Women in Computing Europe will host a Birds of a Feather (BOF) session at the HiPEAC 2017 conference. Bev Bachmayer and Virginia Grande lay out some of the challenges facing the move towards a better gender balance in our field and what we can all do to benefit from a more diverse and strengthened community. Join us at the BOF on 25th of January at 14:00 (Rm 35 and 36) in Stockholm, Sweden
See more information at https://www.hipeac.net/2017/stockholm/.
Save the Date: ACM Celebration of Women in Computing: womENcourage 2017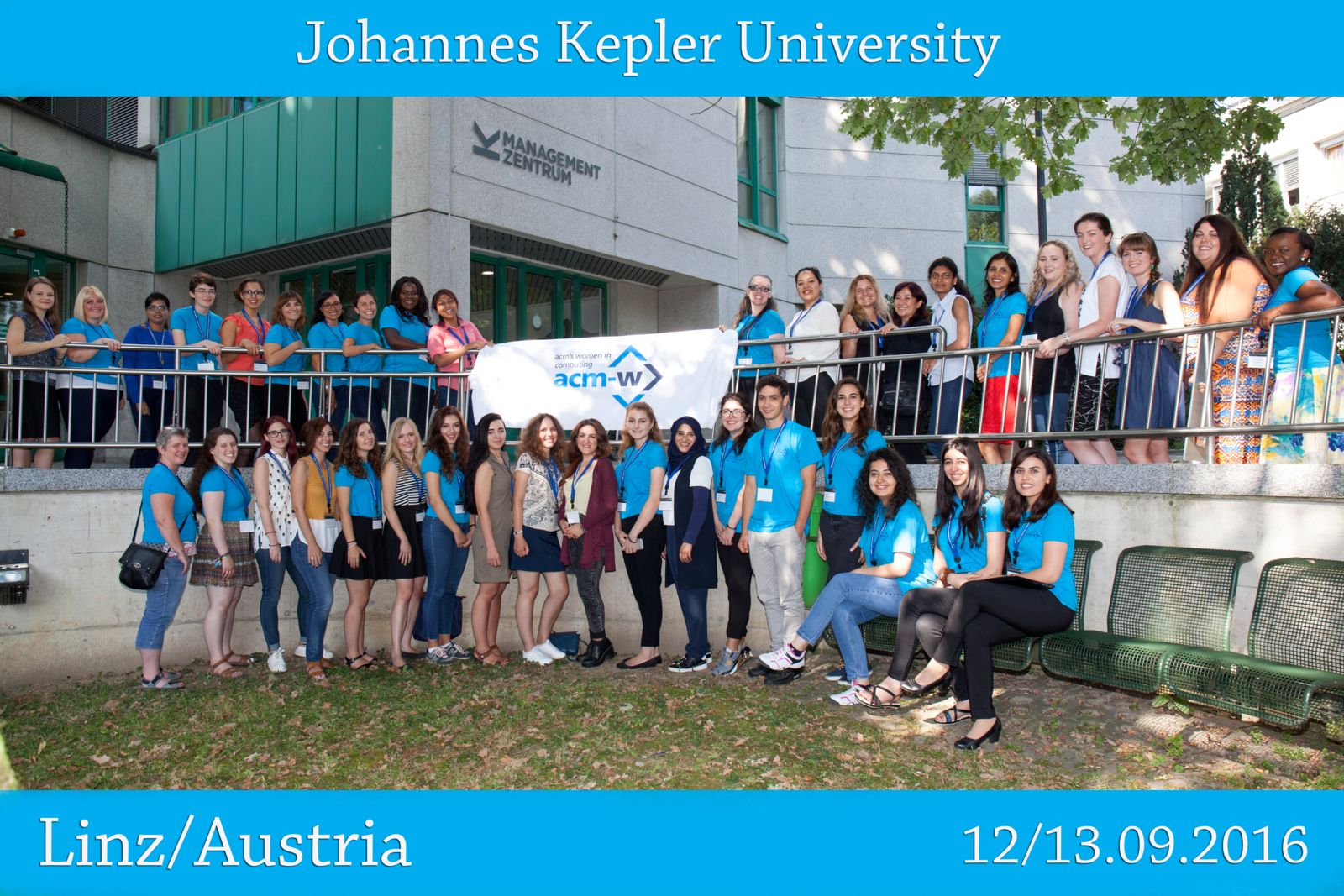 Keynotes, Hackathon, Workshops, Posters, Tech Talks and Panels, JOIN US. ACM-W Europe Celebration of Women in Computing: womENcourage 2017 is a networking event par excellence. Tailored to encourage young women including students at all levels, researchers and early practitioners it promotes discussion among peers as well as senior people in the field. Meet colleagues just like you - inspired by your field, highly motivated and very good at what they do! Share your experiences and learn from the experiences of others.
Many thanks to our WomENcourage 2016 Supporters: GOOGLE, SIGPLAN, Bloomberg, Oracle Academy, Informatics Europe, Intel and FreeBSD.
ACM-W Europe and all of the scholarship students are very thankful for our supporters. Each of these companies provided the possibility for 50 students to attend womENcourage 2016. In addition they provided people to create the career fair which gives many of these students their first opportunity to talk with employers and academics about their careers. From the evaluation feedback this is the most valuable part of the event. Therefore we thank our supporters for not only the possibility for students to travel but also for their time spent with these students.
News around the world
Apply to attend Heidelberg Laureate Forum
The Heidelberg Laureate Forum was created by the Klaus Tschira Foundation, the Heidelberg Institute of Theoretical Studies, ACM, and Letters to provide an opportunity for young researchers to spend a week with winners of the Turing Award, Abel Prize, Nevanlinna Prize, and Fields Medal. To date four forums have been held (2013, 2014, 2015, and 2016), and all have been viewed as a major success by the 40 laureates and 200 young researchers in computer science and mathematics who attended each forum. Details can be found at http://www.heidelberg-laureate-forum.org/.
The Fifth Heidelberg Laureate Forum will be held September 24-29, 2017. To be considered for the Heidelberg Forum, young researchers can either apply directly to the International Mathematical Union, and the Norwegian Academy of Science www.application.heidelberg-laureate-forum.org or be nominated by a colleague (or professor, mentor or manager) who can attest to the quality of their work. Nominations will likely carry a bit more weight within the selection process and can be made at https://application.heidelberg-laureate-forum.org/intern/reg_nom_registration_for.php but require ACM-specific credentials. If you or a colleague would like to make a nomination, the ACM "Organization Number" is ACM72967. Applications and nominations must be completed by February 14, 2017.