ACM-W Europe Newsletter
July 2016
3rd womENcourage: Register now
ACM-W Europe Celebration of Women in Computing: womENcourage 2016 (http://womencourage.acm.org/) will be held on September 12-13, 2016 at Johannes Kepler University, in Linz Austria. The program is online and will include inspiring keynote speakers, panel discussions, a Career Fair and Posters on both days of the Celebration.
Many thanks to our supporters SIGPLAN, Google, Bloomberg, Oracle Academy, Informatics Europe, Intel and FreeBSD Foundation.
Do not forget to submit your resume for the career fair!
Attendees to the career fair should submit their resume to the CV database. The link is here. These will be shared with our supporters so they can review your qualifications and speak with you about positions available.
An interview with the 3rd womENcourage's keynote speaker Prof. Gertrude Kappel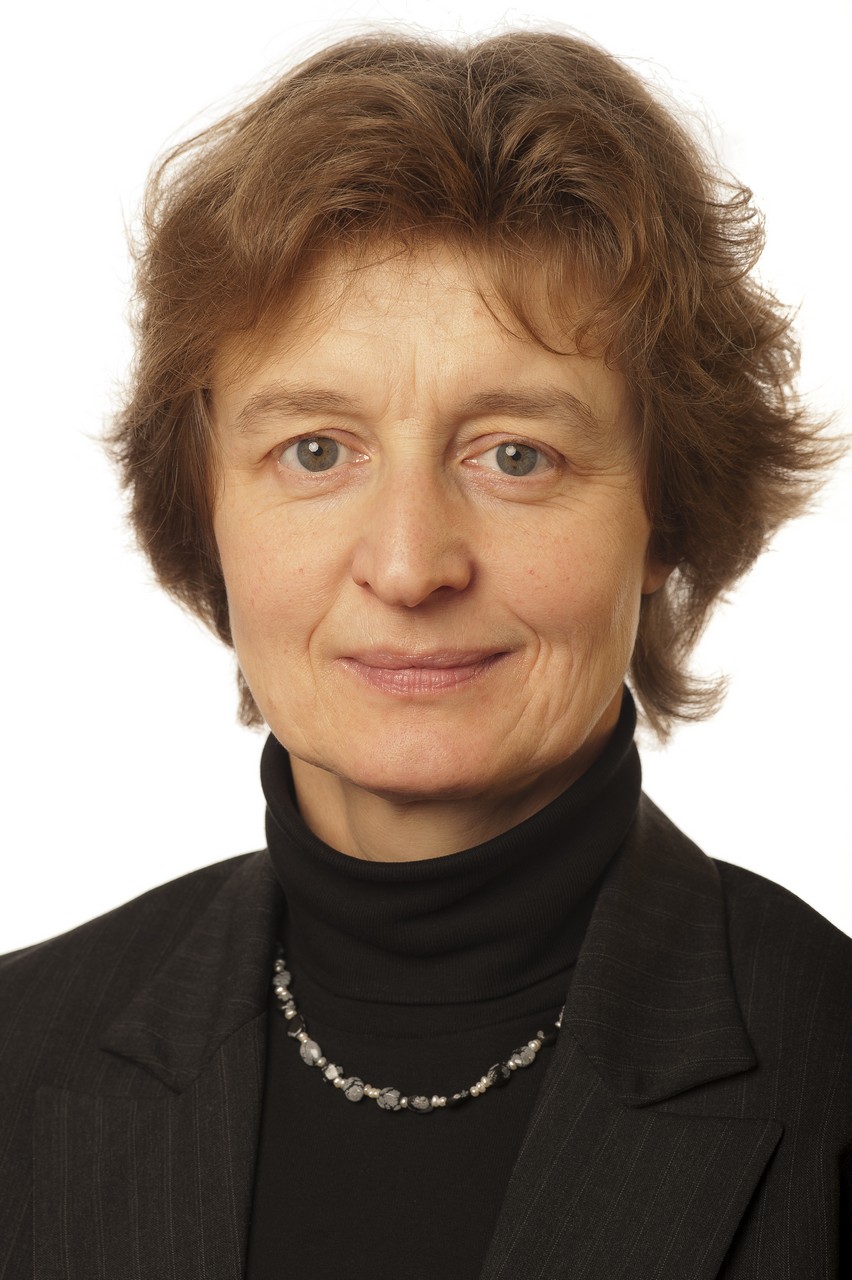 The program committee of ACM-W Europe womENcourage 2016 announces that Gertrude Kappel will present a keynote address at the 3rd womENcourage. She is a professor at the Institute of Software Technology and Interactive Systems at TU Wien where she chairs the Business Informatics Group. Before joining TU Wien, she was a professor of computer science and the head of the Department of Information Systems at the Johannes Kepler University of Linz. She is also a member of the dean's team of the Faculty of Informatics responsible for research, diversity, and financial affairs, and also a board member of the Austrian Science Fund (FWF). Her current research interests include Model Engineering, Web Engineering, and Process Engineering, with a special emphasis on cyber-physical production systems.
Prof. Kappel's keynote address will focus on the current practice of cross-disciplinary modeling with special emphasis on good, bad, and ugly habits. Model-driven software engineering has gained momentum in academia as well as in industry for improving the development of evolving software by providing appropriate abstraction mechanisms in terms of software models and transformations thereof. With the rise of cyber-physical systems in general, and cyber-physical production systems in particular, the interplay between several engineering disciplines, such as software engineering, mechanical engineering and electrical engineering, is a must have by now. Thus, a shift from pure software models to cross-disciplinary models has to take place to develop the full potential of model-driven engineering for the whole production domain. Cross-disciplinary models are also essential to raise the level of flexibility of production systems in order to better react to changing requirements, since systems are no longer designed to be, but they have to be designed to evolve. In this talk, she discusses the ongoing work of (hopefully) improving this situation by applying and further developing model-driven techniques such as consistency management and co-evolution support for the production domain.
Bev Bachmayer spoke to Gertrude about her planned presentation and her motivation for speaking.
| | |
| --- | --- |
| Bev: | In your opinion, why should students attend womENcourage 2016? |
| Gertrude: | It is a perfect occasion to learn from senior researchers the latest advances in their respective fields, and at the same time to network and exchange ideas with peers and senior researchers alike. A lot of our female students do not sympathize with this kind of female support activities. And I perfectly understand their fear of "being treated in a special way". Exactly for that reason, we as role models have to encourage and convince them to attend events like womENcourage, not because they need it, but because they deserve it! We have spread the the mindset that women are not in need of support but worth of support. |
| Bev: | What do you hope the attendees will take away from your talk? |
| Gertrude: | That computer science in general and model-driven software engineering in particular has the power to act as integrator for various other engineering disciplines, and at the same time that we have to be open-minded and learn from these application domains. |
| Bev: | Why is womENcourage important to you? |
| Gertrude: | To network, to demonstrate technical strength, to encourage young female researchers to work hard and to talk about their achievements. |
| Bev: | Why did you choose your topic for womENcourage? |
| Gertrude: | Because it's my current research focus :-! |
We are looking forward to your talk, Prof. Kappel!
ACM-W Europe Needs Social Media and Outreach Volunteers
The Social Media and Outreach team of ACM-W Europe is looking for talented volunteers to help develop content and information. If you want some great experience which is recognized and appreciated, then this is your team. Send an email to acm_w_europe_outreach@acm.org and tell us about you.
News around the world
Informatica Feminale
The University of Bremen, Germany, invites women experts in computer science/informatics to register for the 19th Informatica Feminale. The international summer university will take place from August 08 to August 26, 2016 in the Department of Mathematics and Computer Science at Bremen University.
Every year, Informatica Feminale offers compact teaching in informatics/computer science for women students of all types of universities and colleges as well as for women professionals interested in further training. In this regard, entering higher education, developing a student career, transition into labor market and lifelong academic learning are equally applied. International lecturers and students meet at the summer university in Bremen to exchange and to use the place for experimentation, with the intention to develop and imply new impulses in informatics. The summer university is aiming at the professional networking of students and the advanced training for computer scientists on an academic level.
Companies are also invited to sponsor the summer university, where they will find various chances to meet graduates of computer science and engineering at both the parallel summer universities Informatica Feminale and Ingenieurin-Sommeruni.
More information here: https://www.informatica-feminale.de/