ACM-W Europe Newsletter
May 2016
3rd womENcourage - September 12-13, 2016: Early Registration Ends on June 27, 2016!
Why wait to register? Early Registration Ends on June 27, 2016
ACM-W Europe Celebration of Women in Computing: womENcourage 2016 (http://womencourage.acm.org/) will be held on September 12-13, 2016 at Johannes Kepler University, in Linz Austria. The program is online and will include inspiring keynote speakers, panel discussions, a Career Fair and Posters on both days of the Celebration.
Take advantage of the early-bird registration, and register here! Early registration fee is only 50 Euros for ACM student members.
Do not forget to submit your resume for the career fair!
Attendees to the career fair should submit their resume to the CV database. The link is here. These will be shared with our supporters so they can review your qualifications and speak with you about positions available.
An interview with the 3rd womENcourage's keynote speaker Prof. Lynda Hardman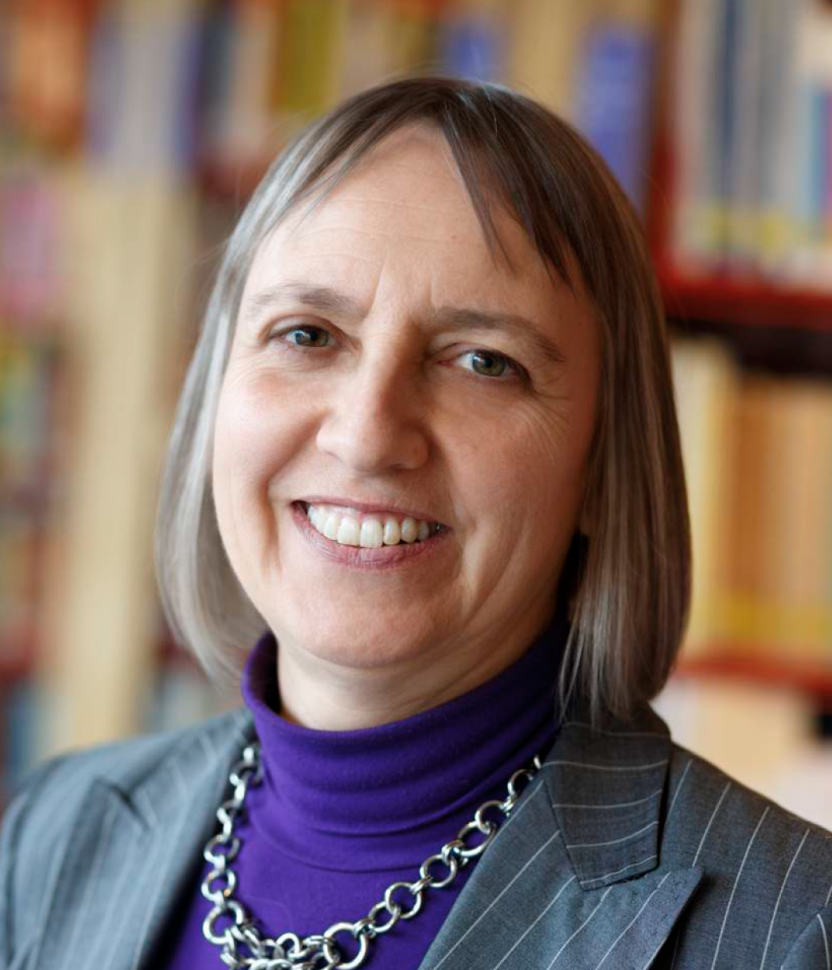 The program committee of ACM-W Europe womENcourage 2016 announces that Lynda Hardman, a member of the management team at CWI (Centrum Wiskunde & Informatica) and Professor of Multimedia Discourse Interaction at Utrecht University will present the opening keynote address of the 3rd womENcourage. In addition to her work at CWI and Utrecht, Lynda was named a Distinguished Scientist by the Association for Computing Machinery and she is president of Informatics Europe, whose mission is to foster the development of quality research and teaching in informatics.
Bev Bachmayer spoke to Lynda about her planned presentation and her motivation for speaking.
| | |
| --- | --- |
| Bev: | In your opinion, why should students attend womENcourage 2016? |
| Lynda: | While networking early in one's career can feel like a waste of time, people you meet now can be very valuable in the future. The same goes for the people that you meet - they have you as a network contact for later. Also, everyone you meet at womENcourage is really interesting to talk to, whether about their research, their experiences as women in computing or great chocolate cake! |
| Bev: | What do you hope the attendees will take away from your talk? |
| Lynda: | That my research topic is fascinating and challenging, and that no career path is set in stone from the outset. I hope that this will motivate a new generation of researchers and provide inspiration for those who (will) work in industry? |
| Bev: | Why is womENcourage important to you? |
| Lynda: | I find any gathering of technical or scientific women who study or work in male-dominated environments inspiring. The women are highly motivated and very good at what they do, otherwise they would not have come so far. Often, however, younger women are not conscious of the invisible barriers they may face later in their career. (This was also true for me when I was 25.) The event is an excellent area to explain why these barriers exist and how women can deal with them. |
In addition, we are lucky to have another wonderful article where Lynda was recently interviewed about promoting women in science. Read it here.
ACM-W Europe Needs Social Media and Outreach Volunteers
The Social Media and Outreach team of ACM-W Europe is looking for talented volunteers to help develop content and information. If you want some great experience which is recognized and appreciated, then this is your team. Send an email to [email protected] and tell us about you.
News around the world
Ada's Legacy Celebrated at ADA University in Azerbaijan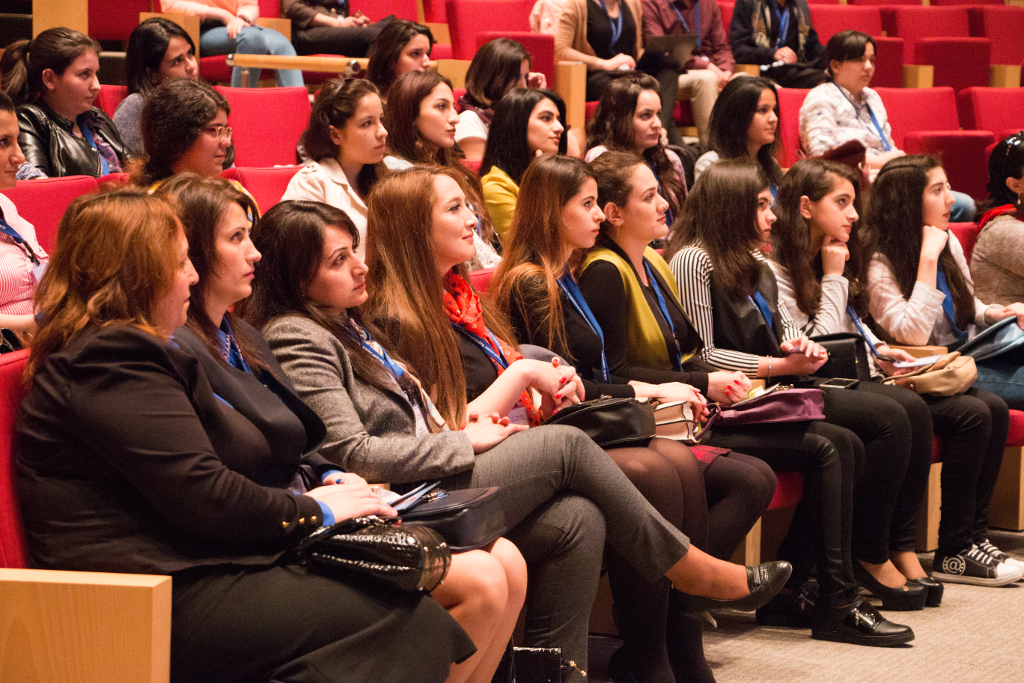 The first ever ACM-W Celebration of Women in Computing in Azerbaijan was held at ADA University on 30th of April. Just two days before the university was hosting the UN-sponsored International Girls in ICT Day at which visitors were puzzled by the life-size figure of a Victorian-age lady. There was a question hanging on the figure saying "Do you know who she is? You may take her photo and image-search in Google or you may come here on Saturday, 30 April at 14:00". Taking selfies and posing with her, not many recognized Ada Lovelace—the first programmer in the human history. Read more how that changed here.
CHPC Student Cluster Challenge Team Readies for ISC 2016!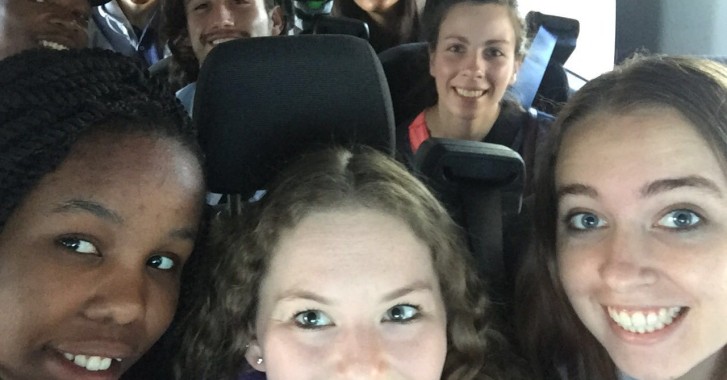 Elizabeth Leake, STEM-Trek reports: One hundred students attended the South African Center for High Performance Computing's (SA-CHPC) Ninth Annual National Meeting, November 30 through December 4, 2015, at the Council for Scientific and Industrial Research (CSIR) International Convention Center in Pretoria, SA. They were there to exhibit posters or to compete in the student cluster competition (SCC). They had a rare opportunity to rub elbows with experts from a variety of scientific disciplines who are shaping aspects of the HPC industry's future as the region prepares for the Square Kilometer Array project. Read more here.
Women in HPC at ISC, June 2016, Frankfurt, Germany: Call for participation
Women in HPC will hold the fourth international Women in High Performance Computing (WHPC) workshop at ISC 2016, which will once again bring together the HPC community to discuss the growing importance of increasing diversity in the workplace. This workshop aims to recognize and discuss the challenges faced by women, one of many underrepresented groups that exist in HPC, as well as opportunities for broadening participation in HPC fields and activities to encourage women to enter the field. The workshop will show special consideration to differing legislation affecting hiring and employment practices among the different countries. Women in HPC will also be hosting a BoF to share tactics on diversifying our workforce, how to combat unconscious bias and a discussion of the challenges faced by employers and employees with respect to diversity in the HPC community.
Dates:
Workshop
Thursday 23 June 2016, 9am-1pm
BoF
Tuesday 21 June 2016, 12.15pm-1.15pm

More information here.